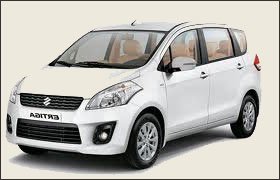 Bali has remarkable attractions in terms of natural beauty, cultural traditions, and tourist attractions both on lands, on water and under water. With all of this magnetism, it is no wonder that Bali has been long renowned as the island of Gods; it is not for no reasons. Staying in Bali for only a couple of days is certainly not enough to enjoy all offered by this island. You should spend longer to at least visit the popular tourist destinations one at a time. How to easily accomplish this many visits? Bali car rental is the easy solution for you who love Bali adventure. The question now is, 'What to look for in a car rental Bali?
First, you should check its insurance. Not all Bali car rental companies have insurance included in the rental fee, so a thorough check on this matter will ensure you are protected from covering for the damage if anything happens to the car during your journey. Second, check if the car is in good condition both the body and the mechanical side. If the body of the car has dents, you should tell the Bali car rental company owner or officer about this to avoid being responsible for the dents when you return the car later on.
Third, check all the safety aspects such as the brake, gas, and clutch. Make sure that all of them work well and you can ask for a test drive to make sure. A reliable Bali rent car company will let you take a look around and do a complete check, and this can become the proof of professionalism. Four, Bali is quite hot during the day, so the AC of the car should be checked too. You do not want to have a hot and sweaty ride, do you? Having done all the necessary check, you are now ready to enjoy your holiday in Bali.