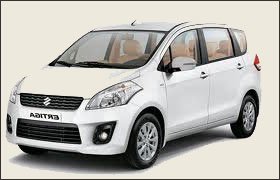 Airport car rental is accessible at the designated location in various international airports. If you are looking for an adventurous tour without having to rely on a tour guide to ferry you around, then the airport car rental is a good start for your vacation. Here are some helpful reminders for car rental services.
It is advisable that you make online reservations in order to secure a hire for you and your travelling companions. There is a possibility that there is no automobile hire available for you when you arrive unprepared.
Not only that, be sure to carry your travel documents when you are driving in a foreign country. The most essential documentation of interest while behind the wheel is none other than your international driver's permit. If you are originally from an EU nation travelling to a sister nation, then the EU driver's permit is sufficient to validate your driving abilities.
Study the visiting country's traffic rules by heart and always keep in mind regarding the correct lanes to follow whilst on the road. In UK, road users occupy the left side of the lane most of the time except when over-taking another vehicle. In US however, the drivers must drive at the right side of the lane. Usually the driver's seat in the temporary vehicle is the biggest indication of which side of the lane is to be followed.
Other reminders for car hire are to make sure that the vehicle is in a good condition before going on a drive and ask the dealer if you can take the vehicle for a test drive before signing the hire agreement. This is to make sure than no irregularities are present in the vehicle's inner apparatus. Aside from that, inquire whether the total charge is inclusive of mileage as well. Some agencies charge higher additional mileage rates as compared to others.